Welcome to the website of:
The Parish of Portslade &
Mile Oak
CHRISTMAS DATES FOR YOUR DIARY
Thursday the 19thDecember 7.30 pm Service of Nine Lessons & Carols followed by refreshments St Nicolas Church, Portslade
Sunday the 22ndof December 6.00 pm Carols on the Green at Portslade near St Nicolas Church. Sing your favourite carols and hear short readings from the Nativity story. Followed by mulled wine and mince pies in the Parish Centre.
Christmas Eve
4.00 pm Christingle and Crib Service at The Church of The Good Shepherd, Mile Oak. Ideal for children and young families. Come dressed as a character from the Christmas story if you want.
11.30 pm Midnight Mass at The Church of The Good Shepherd. Come to celebrate the first Eucharist of Christmas. Your favourite carols and a short sermon and the blessing of the crib.
Christmas Day
8.00 am Said mass at St Nicolas church. A short service on Christmas morning.
10.30 am Sung Mass at the church of St Nicolas. Favourite carols, the blessing of the crib, hear the Christmas story.
Here you'll find something of the flavour of our parish which combines the beauty of the Downs and a stretch of the beach with an urban mix of housing, light industry and shops. The parish is home to approximately 20,000 people and we have three church buildings: the medieval St Nicolas, the Victorian St Andrew (now a Chapel of Ease housing a Community Centre) and the more modern Good Shepherd (current building 1968).
If labels are helpful (and they're not always) we might describe the parish worship style as anglican and catholic (High Church). It is very difficult to describe - it's much easier to experience - so why don't you come and join us? We need you! We are journeying and exploring together, and we don't have all the answers - but your experience of life and God will help us become more complete.
Our role as Christian people is to show forth God and be moulded into God's character. So as we get to know a God who is inclusive, hospitable, forgiving and welcoming towards us, then that is how we are to be towards others. That's the simple bit. The difficult bit is putting that into practice! It means that we welcome all people.
A word about history: we're conscious that especially in this parish, we are standing on the shoulders of giants. Hundreds of generations of Christians have worshipped here before us and we rejoice in the faith they pass on to us (that's part of what it means to say we are "Catholic"). That faith is presented afresh in each generation but the fundamentals of the Good News of God in Christ reaching out to a lost lonely and floundering world never change.
So history is important to us - and there is a lot of it here! But it is also a living faith for today which has been passed on to us, so please enjoy the ancient buildings and remember this isn't a museum!
We hope you enjoy exploring the parish and faith virtually on the website and extend a warm invitation join us for worship as we explore and rejoice in what it means to discover God's love and grace for all God's creation.
SAFEGUARDING:
As members of this PCC we are committed to the safeguarding, care and nurture of all our members.
We recognise that safeguarding is everyone's responsibility.
We are committed to implementing all safeguarding policies and practice guidance issued by the House of Bishops
We will carefully select and train all those who work or volunteer in positions of trust. We will use the Disclosure and Barring Service, amongst other tools, to check the background of each person.
We will respond, without delay, to every concern made that a person for whom we are responsible may have been harmed.
We will co-operate fully with statutory agencies during any investigation concerning a member of the church community.
We will seek to ensure that anyone for whom we have pastoral responsibility who has suffered abuse is offered support that meets their needs.
We will respond appropriately to those who have committed sexual offences who wish to join our fellowship, following House of Bishop's guidance and the advice of the Safeguarding Team.
We will review this policy annually and as part of this process will ensure that all our procedures, particularly in relation to the Disclosure and Barring Service, are up to date.
Our Safeguarding Representative is Jennie Davies. Please contact Jennie by clicking HERE!
---
Please click the link for more information about
Baptism (or Christening) in the Parish of Portslade & Mile Oak
Marriage in the Parish of Portslade & Mile Oak
For Church Supplies and Religious Articles, please visit the Holy Art website: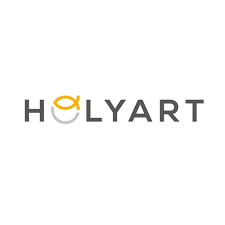 (click on the logo above!)